Juan Antonio RuizRoman He was born on October 3, 1962 in Espartinas (Seville). He was the first of the children of Dolores Román and Antonio Ruiz, a young man a year before the birth of his eldest son. 'Spartacus', in honor of the Thracian slave who rebelled against the Roman Empire and also, with the name of his town.
Played bull at recess
Juan Antonio studied at the school of Joaquín Benjumea, and the teachers immediately saw that his books were not thrown at him. At recess, he "played a bull", according to himself and he continued to pass with the cloak his father gave him when he left school.
At the age of 10, his father retired from this profession, where, despite trying, he did not go beyond the banderillero. But as a good bullfighting lover, he continued to go to the capeas in the region and took the son, in which the father's love of the bull was ingrained.
In one of these initiatives, When Juan Antonio was 11 years old, he jumped into the ring for the first time.. "They gave me a heifer, I fought it, it ended up with the bloody shirt of the animal, and I wore the stained shirt all day with great pride," he said.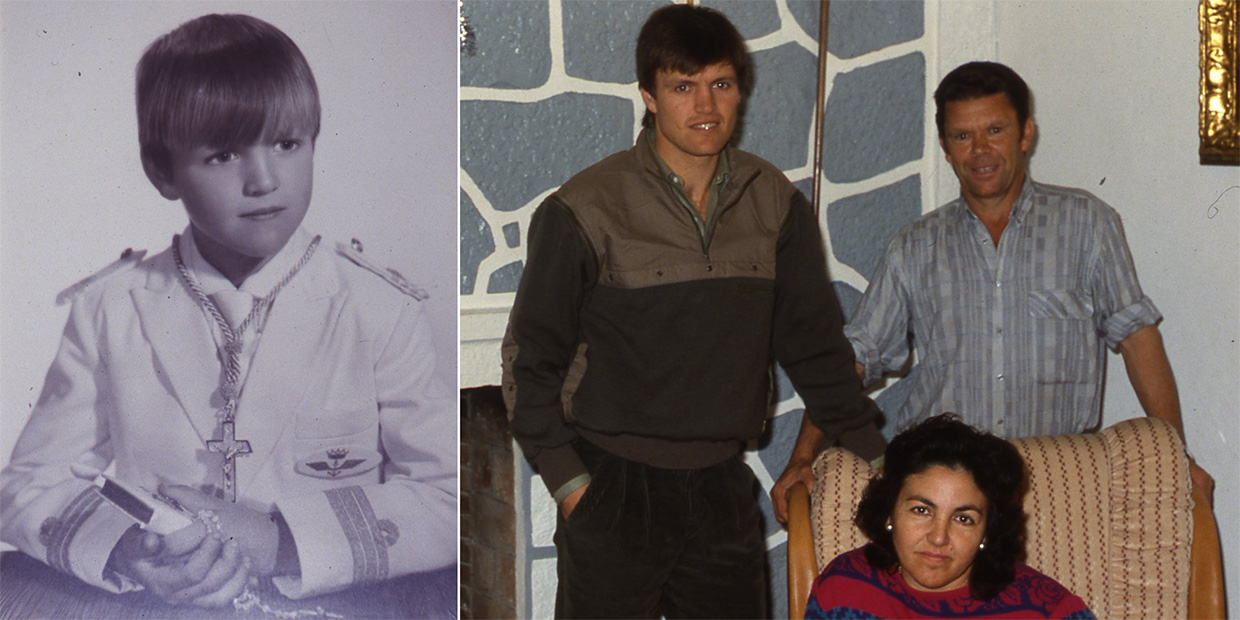 He inherited this nickname from his father.
Determined to become a bullfighter for his love of the bull and justify the figure of his father, whom he greatly admired, Spartacus started training with his father. When there was a bullfight at the Real Maestranza, Espartaco took the bus to Seville because he had a friend who smuggled him into the Seville arena so he could learn from the masters.
Espartaco, heir to his father's tradition of bullfighting, began his professional career, He went to Colombia with Chino Torero as a child.. There he had to do everything from taking care of monkeys to killing calves in a serious episode of a comedy show.
Number one in the 80s rankings
return to Spain, took the alternative with 16 years at Colombinas de Huelva on August 1, 1979. and by Manuel Benítez 'el Cordobés.
After more than 100 bullfights, it was confirmed in Las Ventas in 1982, shortly after the Puerta del Príncipe de la Maestranza opened at the April Fair.
But his true blessing as one of the biggest names in national bullfighting took place on April 24. 1985, in Seville, when he performed an unforgettable mission (aired on TVE) against a bull named Facultades'.
This bullfight allowed him to open Puerta del Príncipe for the second time and It is called 'the time of Spartacus'.
From that moment on, thanks to his extraordinary knowledge of fighting techniques, he won so many contracts and trophies that, 1 on the bullfighting ladderEnrique Ponce and Julián López serve as a bridge between names like 'el Juli' and figures of times before him such as Luis Miguel Dominguín and Paquirri.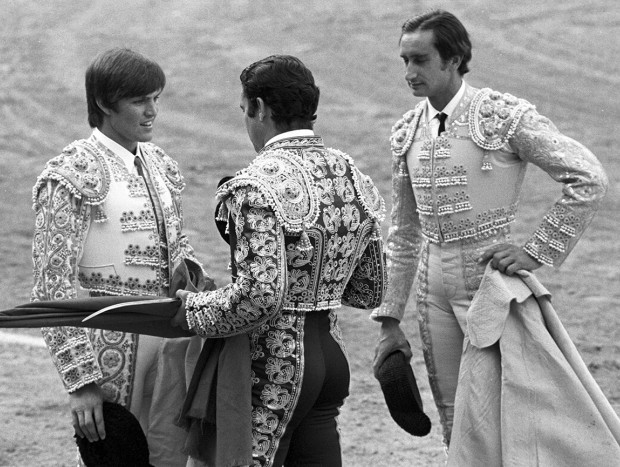 Secret affair with Rodrigo Rato's nephew
One afternoon in 1989, after fighting at a charity festival, he was at the reception of his hotel in Madrid. they gave him a card from Patricia Rato Salazar-Simpson.A person who participates in a bullfight and leaves his phone for himself to call.
Spartacus is a shy man and then had an affair with Juanita ValderramaThe daughter of the famous singer of the same name, 19-year-old blonde, member of a banker family and agreed to see the woman who turned out to be the niece of Aznar's vice president. state.
The chemistry they had from the first moment led to a romance.that they keep secret and endure very long phone conversations.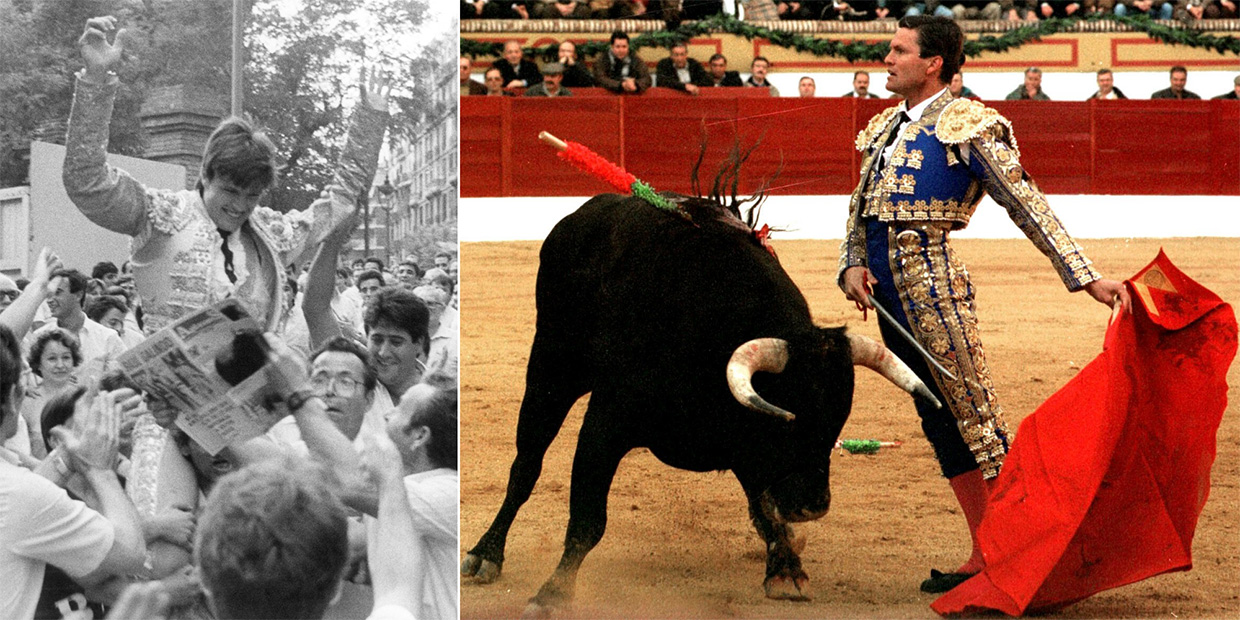 A romance that Ratos doesn't like
Her parents forbade dating, which did not deter lovers from marrying and marrying. The wedding took place at midnight on July 8, 1991, at the church of Our Lady of Loreto near Espartinas. only with the help of the bullfighter's family and manager, Rafael Moreno..
The union did not last until soon after, the bullfighter announced that they were married and were expecting their first child.. In February 1992, the couple welcomed Alejandra; Their second daughter, Isabella, was born in May 1994 and their youngest, Juan, in 2002.
Until then, and with the arrival of grandchildren, The relationship between the couple and the Rato family improved until it completely normalized.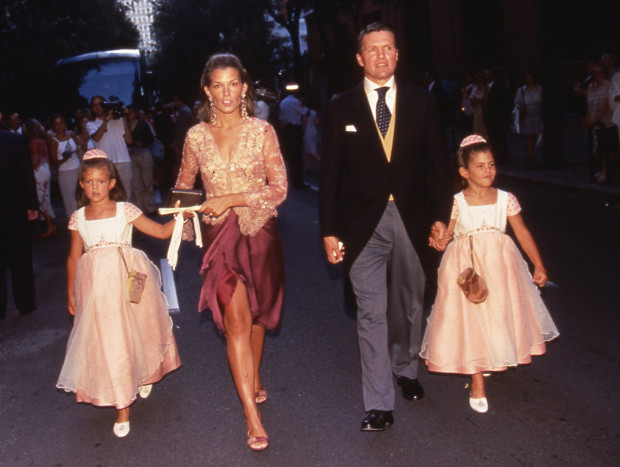 Serious injury at a charity football match
Spartacus' crushing reign was interrupted in 1994 by a very serious knee injury he received while playing a charitable football game. I would separate him from bullfighting for 5 years.
During this time, Constantina, with numerous successes as a rancher, focused on the development of her own animals grazing on her farm in Dehesa Majavieja.
Spartacus He reappeared in 1999 in Olivenza (Badajoz) in a right-handed mission, cutting off 4 ears.. That same year, he returned to victory at the Maestranza during the April Fair celebrations. In December 2003, Espartaco, another bullfighter, Francisco José Ruiz, brother of Espartaco Chico, received the Gold Medal of Merit in Fine Arts.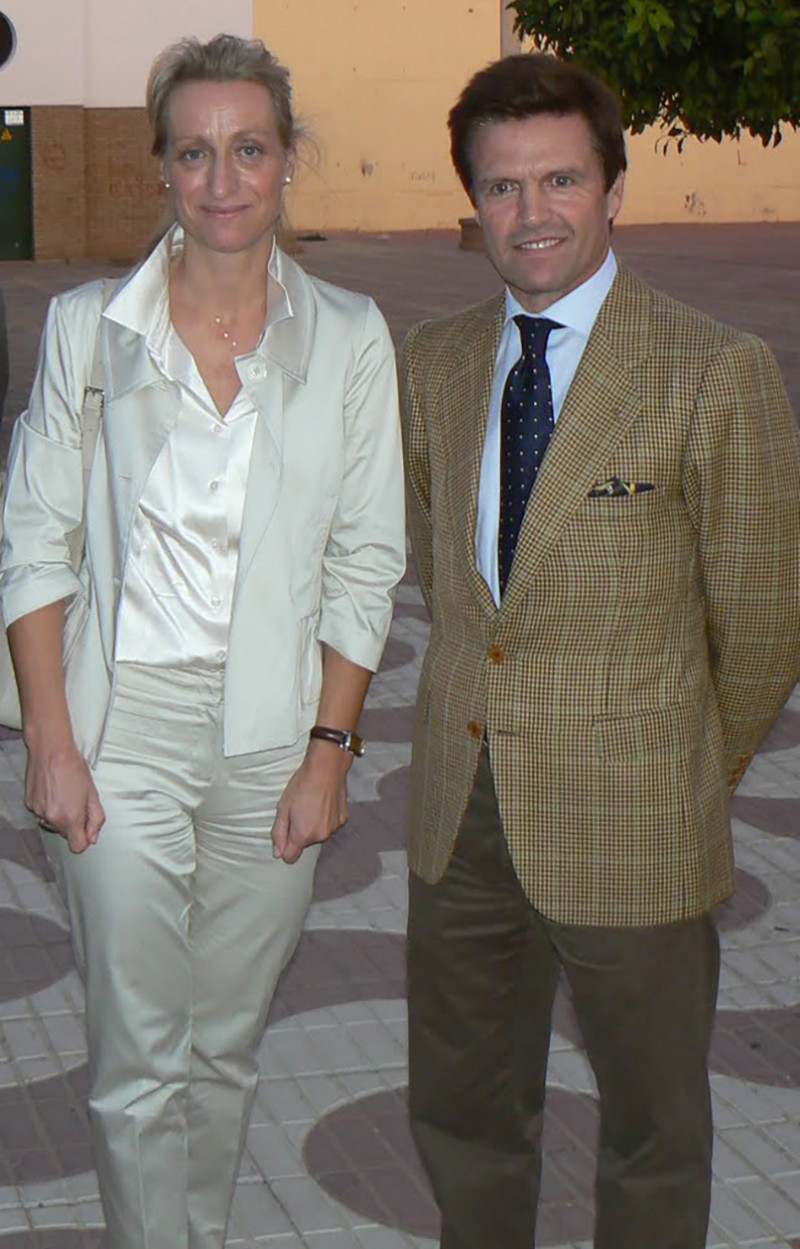 secret separation
Patricia and Juan Antonio seemed like the perfect marriage, but She surprised everyone by announcing their divorce in March 2010.. When it was learned that Espartaco was romantically linked to lawyer Macarena Bazán, the right-handed person had died five years ago, in 2005. had signed a separation agreement with Patricia in the presence of a notary publicHe has been living in Madrid for a while with his children.
Currently, the bullfighter is still unmarried with Bazán. Patricia Rato has just married businessman Javier Moro.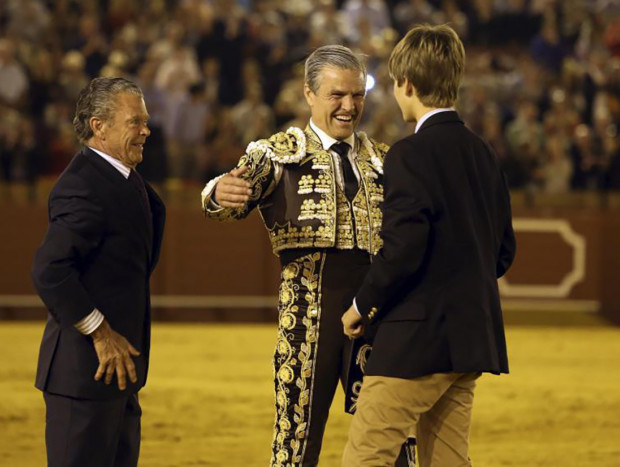 After years of victory, Spartacus ended his career on April 5, 2015.Resurrection Sunday took off from Puerta del Príncipe for the sixth and final time on the shoulders at the Maestranza, shortly after his son Juan and father Antonio Ruiz cut their ponytails. Already retired, he lives in his chalet in El Rompido in Huelva.

#years #great #bullfighting #figure